RAW 14-10-2019 Preview | Ecco la Preview di Monday Night RAW, che si svolgerà nella Pepsi Center di Denver e dove si terrà la seconda parte del Draft
Ecco i possibili scenari della nuova puntata di Monday Night RAW, che continuerà il Draft già iniziato nell'ultima edizione di Friday Night SmackDown.
Potete trovare tutte le Previews e tutti i nostri contenuti anche sulla nostra app. SCARICALA QUI!
BECKY LYNCH VS SASHA BANKS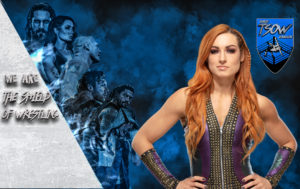 La puntata di RAW, in programma domani sera, verrà aperta con un re-match di Hell In A Cell, dove si affronteranno la campionessa femminile dello show rosso Becky Lynch e Sasha Banks, appena trasferita nello show blu venerdì notte e desiderosa di vendetta dopo la sconfitta di una settimana fa. Chi riuscirà a spuntarla tra The Man e la Boss? Le 2 atlete replicheranno la grande contesa fatta nell'ultimo PPV?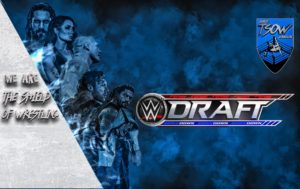 Dopo quanto accaduto a SmackDown, RAW terrà la continuazione del Draft iniziato proprio venerdì notte con i primi trasferimenti; i colpi a sensazione dello show rosso sono stati Randy Orton e Kevin Owens, ma attenzione ad altre sorprese che potrebbero arrivare nella serata di Denver. Chi si accaserà nel Main Roster? Quali superstar invece verranno mandate nel roster blu?
Non si sono ancora placate le polemiche del finale della contesa titolata all'interno della struttura infernale tra il campione universale Seth Rollins e The Fiend, con quest'ultimo che ha attaccato nuovamente il Kingslayer nell'ultima puntata di SmackDown, interrompendo l'incontro con Roman Reigns. Che cosa accadrà ancora stasera tra l'ex architetto dello Shield e il nuovo volto della paura?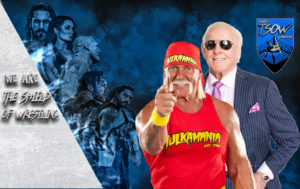 L'attuale campione universale però, avrà un altro impegno a Crown Jewel, ovvero difendere il proprio team, capitanato da Hulk Hogan, assieme a Rusev contro la squadra ordinata da Ric Flair e capitanata da Randy Orton e King Corbin. Inoltre, il bruto bulgaro è ancora invischiato pesantemente nel triangolo amoroso che vede Lana e Bobby Lashley intensificare i loro rapporti di settimana in settimana. Domani sera a RAW, verranno svelati i nuovi partecipanti del 5 Vs 5 dell'evento in Arabia?
E con questo si conclude la nostra RAW 14-10-2019 Preview
Scopri tutte le nostre Preview
Se volete far parte della nostra community entrate nel gruppo Telegram.
Per partecipare alle nostre periodiche chiacchierate entrate a far parte del nostro server Discord.