RAW Preview 09-09-2019 | Ecco la Preview dell'ultima puntata di RAW prima di Clash Of Champions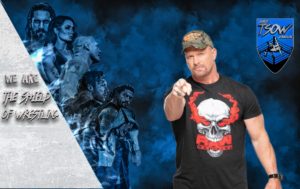 Al Madison Square Garden di New York, tornerà a Monday Night RAW niente poco di meno che Stone Cold Steve Austin, che terrà la firma del contratto per il match valevole per il titolo universale tra Seth Rollins e Braun Strowman. Nell'ultima puntata dello show rosso l'incontro in programma domenica non è stato ancora reso ufficiale, a causa dell'intervento di AJ Styles e degli Original Club. Il Rettlasnake texano riuscirà a vigilare la situazione? O i 2 campioni di coppia verranno alle mani?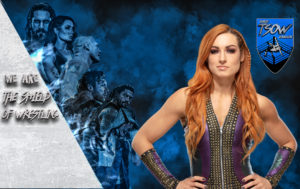 Nell'ultima settimana di wrestling, sia a RAW, sia a SmackDown è stata nuovamente rinnovata l'amicizia tra Sasha Banks e Bayley, con le 2 amiche che hanno attaccato le loro rivali di Clash Of Champions, ovvero Becky Lynch e Charlotte Flair. Ad una settimana dai loro incontri titolati, cosa combineranno nuovamente le prime vincitrici dei titoli di coppia femminili? The Man e la Queen metteranno da parte le loro antipatie per contrastare i piani delle loro rivali?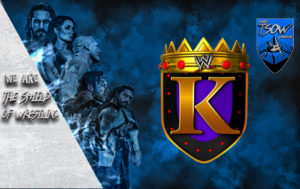 Il King Of The Ring sta per giungere al suo atto conclusivo, che si terrà domenica notte a Clash Of Champions. Dopo i fatti di 7 giorni fa, questa sera ci terrà la prima semifinale che vedrà protagonisti ben 3 atleti, ovvero Baron Corbin, Samoa Joe e Ricochet, che si affronteranno in un Triple Threat Match. Chi riuscirà a strappare il biglietto per la finale del torneo?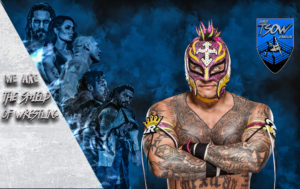 La scorsa settimana Rey Mysterio ha annunciato il suo ritorno nel mondo del lottato, spinto anche dalla voglia di suo figlio Dominick. Il folletto di San Diego combatterà nella serata di RAW contro un altro atleta mascherato, ovvero Gran Metalik, in un incontro che si preannuncia molto spettacolare tra 2 combattenti che adottano lo stile della Lucha. Riuscirà il 3 volte campione del mondo ad avere la meglio?
 CEDRIC ALEXANDER VS AJ STYLES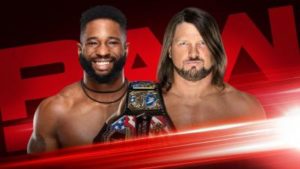 Nell'ultima puntata di RAW, il campione US AJ Styles e gli Original Club hanno attaccato all'improvviso Cedric Alexander, impegnato in una intervista nel backstage. L'atleta di colore, arrivato acciaccato nella sfida con Baron Corbin, non è riuscito a portare a casa la vittoria e ha dovuto abdicare dal King Of The Ring. Tuttavia, l'ex campione dei pesi leggeri ha preteso un incontro proprio con il Phenomenal One. Riuscirà Cedric Alexander a vendicarsi e a sconfiggere AJ?