Benvenuti cari lettori di The Shield Of Wrestling alla Preview di Monday Night RAW, che verrà presentata dal solito Beppe "HBK" Ieno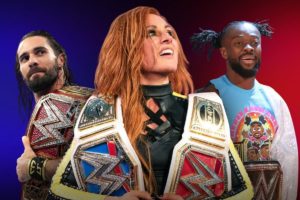 Nella serata della Wells Fargo Arena di Des Moines, dopo aver assistito allo Shake Up di settimana scorsa, si vedranno in azione i nuovi arrivi dello show rosso, per capire l'impatto che potranno dare al main roster e al cambiamento di rivalità che avranno a Monday Night RAW. Chi di loro riuscirà ad attirare subito curiosità e certezze?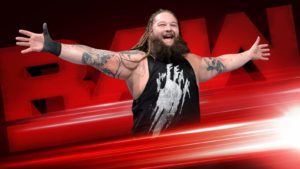 Nelle settimane post-WrestleMania 35, continua a venir mostrato un video piuttosto inquietante, con un pupazzo che esce dalla scatola e continua a ridere ininterrottamente. Il messaggio che viene recapitato è quello di portare la paura in mezzo alla WWE e l'autore di tali promo è Bray Wyatt. Il guru della palude tornerà in azione già stasera? O attenderà le prossime puntate?
Nelle ultime puntate, la nuova arrivata Lacey Evans, dopo aver fatto diverse sfilate nelle settimane precedente allo Showcase of Immortals, ha puntato il dito contro la doppia campionessa Becky Lynch, attaccandola più di una volta sia a RAW, sia a SmackDown. Inoltre, nell'ultima puntata dello show rosso, la donna di altri tempi ha sconfitto nettamente Natalya ed è diventata la prima sfidante per il titolo femminile dell'irlandese. Quali saranno i prossimi programmi per le 2 atlete?
 MIZ VS SHANE, ATTO SECONDO?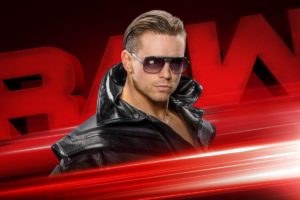 Nonostante il cambio di roster, The Miz sembra avere ancora un conto apertissimo con il Commissioner di SmackDown Shane McMahon, che l'ha sconfitto (in maniera piuttosto rocambolesca) a WrestleMania 35. Il Magnifico infatti, ha attaccato nell'ultima puntata proprio il figlio di Vince, dichiarando guerra aperta. Riuscirà l'ex campione di coppia ad ottenere un re-match contro il suo vecchio compagno di squadra?
La WWE, dopo la settimana dedicata allo Shake Up, è ormai proiettata verso il prossimo PPV, ovvero Money In The Bank. Al momento però, il campione universale Seth Rollins non ha ancora un primo sfidante per la sua cintura, ma i nomi non mancano come Drew McIntyre, AJ Styles e occhio anche a Bobby Lashley. Chi diventerà il primo sfidante del Kingslayer?