Benvenuti cari lettori di The Shield Of Wrestling alla Preview di RAW, che si svolgerà nella O2 di Londra, a 6 giorni prima di Money In The Bank
 BECKY LYNCH VS CHARLOTTE & LACEY EVANS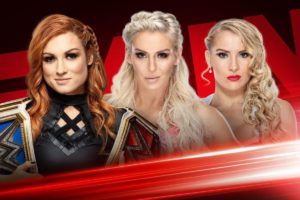 Nella puntata londinese di RAW, la doppia campionessa Becky Lynch, a 6 giorni dalla disputa di Money In The Bank, firmerà il doppio contratto con le sue due sfidanti: Lacey Evans per il titolo dello show rosso e Charlotte Flair per la cintura femminile di SmackDown. The Man arriverà pronta per la doppia difesa? Cosa succederà stasera tra le 3 atlete coinvolte nel quadrato?
 MONEY IN THE BANK LADDER MATCH MASCHILE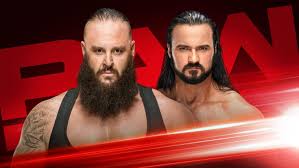 Due settimane fa, Alexa Bliss ha nominato chi saranno i 4 partecipanti del Money In The Bank Ladder Match, ovvero Braun Strowman (vincitore dell'ultima edizione), Baron Corbin, Ricochet e Drew McIntyre. Questa sera, tutti gli atleti si affronteranno un'ultima volta prima di domenica, con "Il Mostro che cammina tra gli uomini" che sfiderà lo scozzese ex-campione NXT, mentre Ricochet se la dovrà vedere con il Lone Wolf. Chi tra i 4 lottatori arriverà al PPV con il vento in poppa?
La rivalità tra il campione universale Seth Rollins ed AJ Styles sta toccando livelli altissimi; a 6 giorni dal loro incontro titolato, il Kingslayer, nuovamente danneggiato dal Phenomenal One durante l'ultimo RAW di settimana scorsa, cercherà nuovamente vendetta per mandare un chiaro messaggio al suo sfidante. Che piani hanno i 2 rivali di Money In The Bank? Ci saranno altre scintille?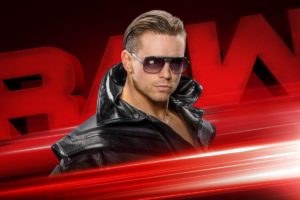 Nella puntata odierna di RAW, The Miz terrà il suo talk-show, ovvero il Miz TV. Il suo ospite sarà Roman Reigns, proveniente direttamente da SmackDown tramite la nuova regola della Wild Card Rule. Cosa avrà da dire il Big Dog? Lancerà un messaggio ad Elias, suo rivale di Money In The Bank? Shane McMahon si farà vedere per danneggiare nuovamente il Magnifico?
 MONEY IN THE BANK LADDER MATCH FEMMINILE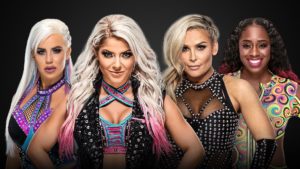 Due settimane fa Alexa Bliss ha scelto le 4 partecipanti del Ladder Match femminile dove, oltre a nominare se stessa, ha selezionato Naomi, Natalya e Dana Brooke. A pochissimi giorni dal PPV, tutte le atlete coinvolte nell'incontro con in palio la valigetta, si sfideranno in un Fatal-4-Way Match. Chi riuscirà a trionfare e ad arrivare a Money In The Bank con il morale alle stelle?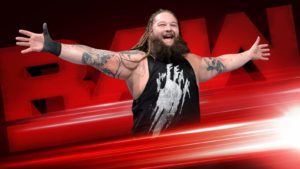 Nelle ultime puntate dello show rosso, Bray Wyatt, di ritorno dopo un lungo periodo di assenza, ha lanciato il suo nuovo programma: il "Firefly Fun House". Ogni settimana, l'ex guru della palude continua a lanciare messaggi dove mescola il divertimento e l'inquietudine. Quale altro promo regalerà l'ex leader della Wyatt Family?