SmackDown 25-10-2019 Preview | Ecco la Preview dell'ultimo Friday Night SmackDown, prima della disputa di Crown Jewel
Ecco i possibili scenari della puntata di domani di Friday Night SmackDown su FOX, in programma nello Sprint Center di Kansas Center, che precede di una settimana la disputa dell'evento in Arabia, ovvero Crown Jewel.
Potete trovare tutte le Previews e tutti i nostri contenuti anche sulla nostra app. SCARICALA QUI!
FIREFLY FUN HOUSE
Nell'ultima puntata di RAW è stato annunciato che venerdì notte a SmackDown tornerà in azione la Firefly Fun House di Bray Wyatt, dopo che essa era stata completamente bruciata 2 settimane fa dal campione universale Seth Rollins. Ad una settimana dal loro re-match di Hell In A Cell, che cosa avrà da dire The Fiend? Vorrà vendicarsi del Kingslayer, oppure lancerà uno dei suoi soliti messaggi criptici? Ci sarà anche l'ex architetto dello Shield ad assistere?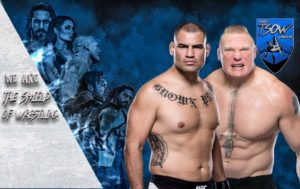 Nella puntata di Friday Night SmackDown, che precede Crown Jewel, si dovrebbe assistere al faccia a faccia finale tra il campione WWE Brock Lesnar e il suo sfidante Cain Velasquez, con i 2 che si sfideranno in Arabia in un incontro titolato. Che cosa accadrà domani? Ci sarà una rissa oppure i 2 si limiteranno a parlare? Paul Heyman e Rey Mysterio riusciranno a mantenere la situazione sotto controllo?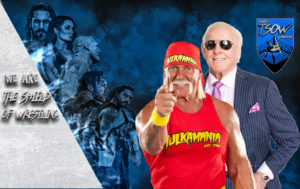 Ad una settimana dall'appuntamento con Crown Jewel, Ric Flair ha completato la sua squadra aggiungendo un pezzo da novanta come Drew McIntyre, al rientro dopo un grave infortunio. Il team di Hulk Hogan invece ha già presentato le novità la scorsa settimana, con la nomina di Roman Reigns come nuovo capitano al posto di Seth Rollins. Domani sera a SmackDown, ci sarà un confronto tra le fazioni guidate dai 2 Hall Of Famer?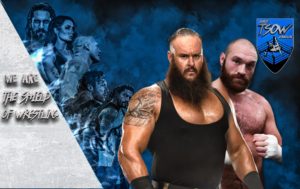 Durante una fase di allenamento, Braun Strowman ha attaccato a sorpresa Tyson Fury al Performer Center, scatenando una piccola rissa, sedata subito dai lottatori e dai dirigenti presenti. A 7 giorni dal loro scontro in Arabia, ci sarà un faccia a faccia finale tra i 2 lottatori?
E con questo si conclude il nostro SmackDown 25-10-2019 Preview
Scopri tutte le nostre Preview
Se volete far parte della nostra community entrate nel gruppo Telegram mentre per restare sempre aggiornati sulle ultime notizie seguite il nostro canale Telegram
Per partecipare alle nostre periodiche chiacchierate entrate a far parte del nostro server Discord.