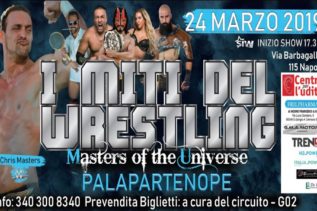 L'inviato sul posto per TSOW, Pasquale Rosario Iazzetta, recensirà l'evento "I Miti del Wrestling: Masters of the Universe", con la...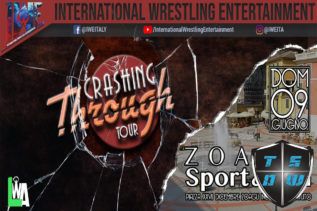 IWE | Crashing Through Review: Alcune persone si guardano allo specchio e nell'immagine riflessa vedono un leone, altre invece si...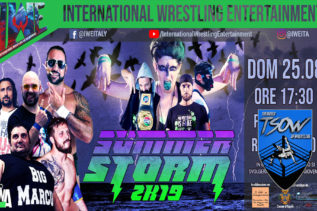 Report IWE SummerStorm 2019 | Rapallo, 25 agosto 2019, nella ridente cittadina della Riviera di Levante si svolge all'interno dei Caruggi...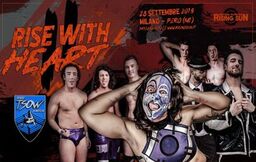 Rising Sun Rise With Heart II Review. Siamo ai titoli di coda dell'anno 2019 anche per la Rising Sun, che...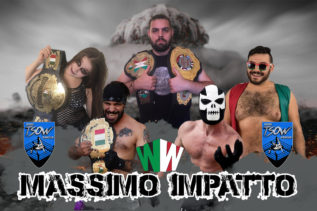 Wrestling WIVA: Massimo Impatto Review | Nella location della Polisportiva Union 81 a Portile di Modena, la Wrestling WIVA torna...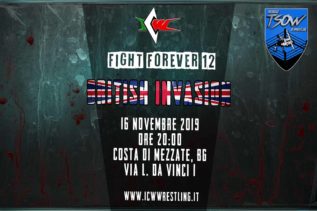 ICW Fight Forever 12 "British Invasion" Review: Mentre l'italia è stretta nella morsa del maltempo, la ICW a Costa di...
Wrestling Megastars: La Notte Dei Campioni 2 Review. Nella location del Palazzetto Tozzona di Imola, la Wrestling Megastars torna protagonista...