Cari lettori di The Shield of Wrestling, ben ritrovati nel nostro appuntamento mensile targato "PerfecTen". Quest'oggi tratteremo 10 particolarità riguardanti l'Uomo proveniente dalla Valle della Morte che ha dominato la WWE. Ovviamente ci stiamo riferendo a The Undertaker. 
10) Taker, in un'intervista, ha detto che il wrestler più tosto che ha affrontato nella propria carriera è stato Bret Hart. Ha aggiunto che, combattere con Bret, gli ha permesso di dimostrare a tutti la propria capacità sul ring e quindi togliendosi l'etichetta di semplice "Big Man".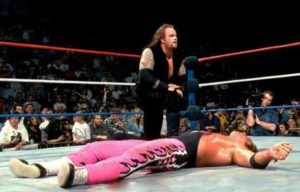 9) Il nome originale del Deadman era in principio "Kane The Undertaker", ma la prima parte fu tolta e data ad un altro Wrestler che noi tutti conosciamo e che successivamente avrebbe incrociato la strada con il Becchino.
8) Rimanendo sul "Fratellastro" del Phenom, Taker ha combattuto contro ben tre personaggi diversi interpretati da Glenn Jacobs: Unabomb, Issac Yankem DDS e ovviamente Kane. Kane ha affermato che il match fra lui e Taker di WrestleMania XIV è il suo preferito.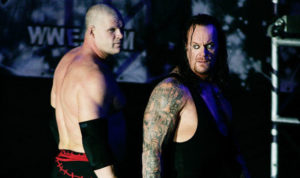 7) Nel 1991 The Undertaker ha combattuto ben 186 volte. L'anno con più match in carriera. Ovviamente gli anni con meno match son stati questi ultimi dove lo possiamo vedere solo in sporadiche apparizioni.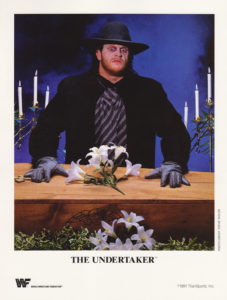 6) Secondo Paul Bearer, il grande Manager e "padre" del Becchino, il potente Undertaker sarebbe terrorizzato dalle zucchine!
5) Durante la sua entrata ad Elimination Chamber 2010, The Undertaker si ustionò con i "propri" fuochi d'artificio. Chris Jericho si offrì di prendere il suo posto, durante il match, in modo da fare in modo che Taker ricevesse le cure adatte. Ma il Becchino rifiutò e finì così l'incontro.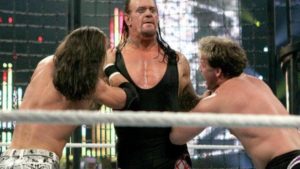 4) The Phenom e Sting sono gli unici due atleti ad aver battuto Hulk Hogan per un titolo mondiale più di una volta. Al tempo del suo primo titolo mondiale, The Undertaker era il più giovane campione di sempre.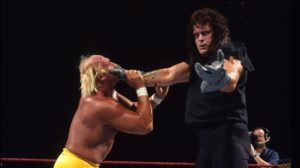 3) The Undertaker ha combattuto sia con Mike Rotunda che con Bray Wyatt (padre e figlio), quando tutti e due facevano parte di una fazione. Taker inoltre ha combattuto contro Bob e Randy Orton, allo stesso tempo, a No Mercy 2005.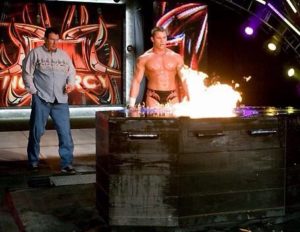 2) Il Becchino ha combattuto nel primo Main Event di Monday Night RAW contro Damien Demento. Taker è l'unico wrestler ancora in attività tra tutti quelli presenti in quello show.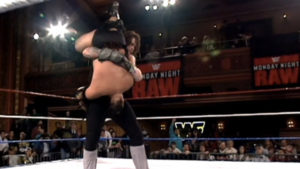 1)  Mark Calaway è un uomo molto credente e quando dovette adottare la gimmick di Ministry Of Darkness, non fu subito a suo agio proprio a causa della propria religiosità.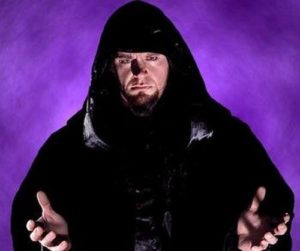 Queste erano 10 curiosità sulla vita di The Undertaker. Ovviamente, come ben sapete, potete proporre quali wrestler analizzare in futuro su PerfectTen. Qui sotto nei commenti potete scrivere se conoscete qualche aneddoto sugli atleti già citati, non fate i timidi e partecipate alla discussione.
Con questo vi saluto e vi do appuntamento al prossimo mese, sempre qui con The Shield Of Wrestling. Stay Tuned Brothers!!