RAW Preview 16-12-2019 | Ecco la Preview dello show rosso post-TLC, in programma alla Wells Fargo Arena di Des Moines
Ecco i possibili scenari della nuova puntata di Monday Night RAW, che segue di 24 ore la disputa di TLC!
Potete trovare tutte le Previews e tutti i nostri contenuti anche sulla nostra app. SCARICALA QUI!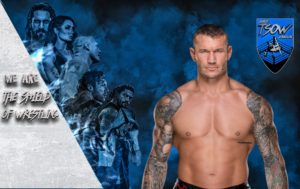 La puntata di RAW post-TLC avrà subito un grande match tra due superstar che nell'ultimo periodo si sono stuzzicate moltissimo, ovvero Randy Orton ed AJ Styles. The Viper, assente domenica notte così come il 2 volte campione WWE, è stato determinante qualche settimana fa nel far perdere il titolo US al suo rivale e ha continuato i suoi attacchi, mentre il Phenomenal One si è limitato soltanto a minacciarlo di vendetta. Chi riuscirà a portare a casa la vittoria nella sfida di domani sera? Ci saranno delle interferenze esterne che potrebbero determinare le sorti della battaglia?
Nell'ultima puntata di RAW, Seth Rollins ha finalmente svelato la verità e ha ammesso di essere in piena combutta con gli Authors Of Pain. Il Beastslayer, assieme ai due samoani, hanno attaccato Kevin Owens nel parcheggio dell'arena, con il canadese che è stato portato via in ambulanza e non si è fatto vedere a TLC. Che cosa combinerà il nuovo trio dello show rosso? KO si farà vedere durante la puntata di domani?
La scorsa notte le Kabuki Warriors hanno sconfitto Becky Lynch e Charlotte Flair nel primo TLC Match femminile di coppia e hanno mantenuto i titoli di coppia, nonostante le condizioni critiche di Kairi Sane. Come un anno fa, Asuka ha chiuso l'evento alzando al cielo una cintura e potrebbe ripetere la scena tra non molto tempo, dato che l'atleta orientale potrebbe richiedere un'opportunità per la cintura di RAW di The Man. Che cosa accadrà domani sera? Ci sarà un match titolato tra l'irlandese e l'imperatrice del domani?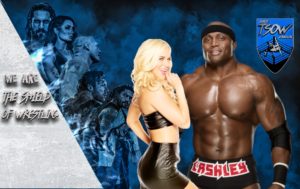 A TLC, Bobby Lashley si è aggiudicato il Tables Match contro Rusev grazie anche all'intervento decisivo di Lana. L'atleta di colore ha così regolato i conti con il bruto bulgaro e la bella bionda ha potuto gioire nei confronti dell'ex marito. La rivalità tra i due è realmente finita? Oppure ci sarà un altro re-match già a partire da domani sera?
E con questo si conclude la nostra RAW Preview 16-12-2019
Scopri tutte le nostre Preview
Se volete far parte della nostra community entrate nel gruppo Telegram