Benvenuti anzi bentornati lettori di The Shield Of Wrestling. Io sono Davide Cannilla e, come ieri per RAW ,oggi analizzeremo i punti più importanti per Smackdown Live! Iniziamo subito!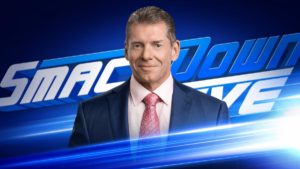 Abbiamo scoperto tramite il sito della WWE che Vince McMahon in occasione dello Shake Up terrà a Smackdown Live un promo dove annuncerà "il più grande acquisto della storia dello show blu". I nomi più papabili sono Roman Reigns e, grazie anche a Rumors che lo vedevano coinvolto con la Fox, Brock Lesnar.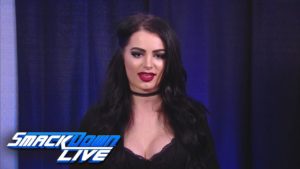 Nella scorsa puntata dello show del martedì sera abbiamo scoperto come Paige abbia scoperto un tag team pronto a spodestare le IIconics. Le due saranno debuttanti oppure semplici spostamenti dal roster rosso? Lo scopriremo solo durante la puntata
WHO'S NEXT FOR THE HARDYZ?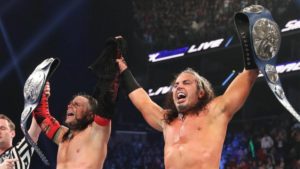 Per favorire l'arrivo in quel di RAW agli Usos la federazione di Stamford ha deciso di assegnare i titoli di coppia agli Hardy Boyz. I due fratelli pluricampioni in tutti i roster WWE terranno propabilmente un regno di transizione, ma chi gli si parerà davanti stasera?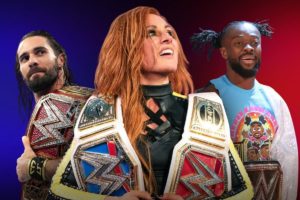 In questa notte, in quel di Smackdown Live si conclude lo shake up annuale della World Wrestling Enterteinment. Gli atleti passati allo show rosso li abbiamo visti ed ora, chi unirà le forze ad i blu? Fatecelo sapere con un commento!
Non molti i punti da guardare all'interno dello show dall'abito blu, ma punti abbastanza intriganti. Vi ricordiamo di seguire il nostro report in diretta. Da noi è tutto…ALLA PROSSIMA!